CCC Radiologic Technologists Thrive and Support Community
---
While most students on the holiday break spend their time off relaxing cuddled around a fire or hustling to make the perfect holiday meal, CCC's Radiologic Technology Student Association spent part of their holiday volunteering their time to make meals for our community. The students were also joined by their Clinical Coordinator, Ben Trujillo. This group spent hours together in a kitchen helping with the preparation of 280 meals for the Fraternal Order of Eagles Christmas Banquet.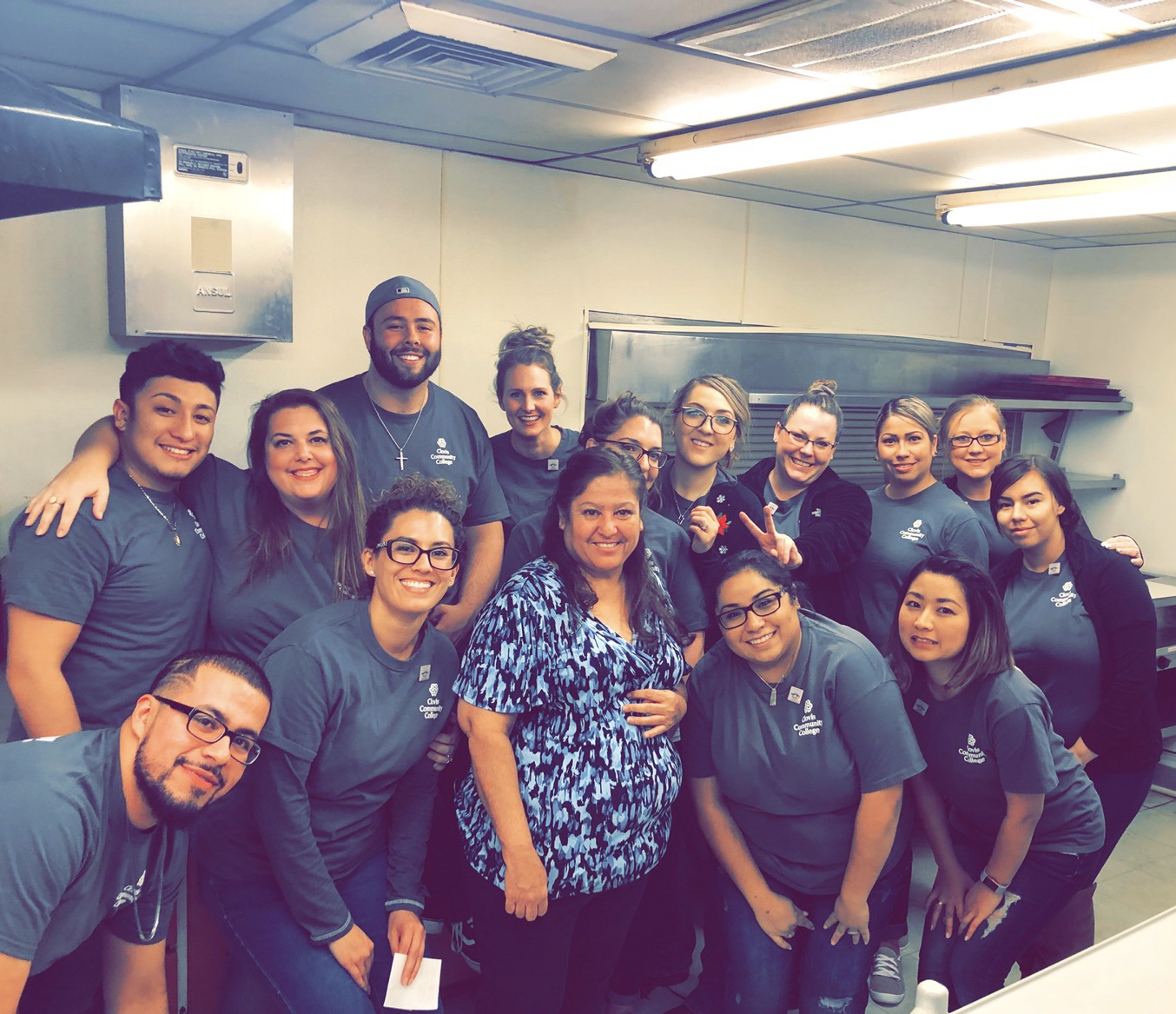 This was not a course requirement nor something their instructors asked them to do, but a choice they made as a group to do some good for their community. While they could have stayed home and spent much deserved time time with their family they chose to work together and use part of their vacation time to help others.
This has been a tradition every year for the students of Radiologic Technology and only one of many volunteer opportunities that they participate in during the school year. Radiologic Technology Program Director, Melissa Ham, praises her students for their community service, "Volunteering is not a requirement for them. They choose to do this on their own and still choose to go even if I am unable to make it. I'm very proud of them."
Not only did the students prepare and serve meals at this Christmas Banquet, but stayed after the meal was finished and assisted with cleaning the kitchen and dining room. The Radiologic Technology Student Association received a generous donation from the Fraternal Order of Eagles that will be utilized in sending the students to New Mexico Society of Radiologic Technologist annual meeting in April.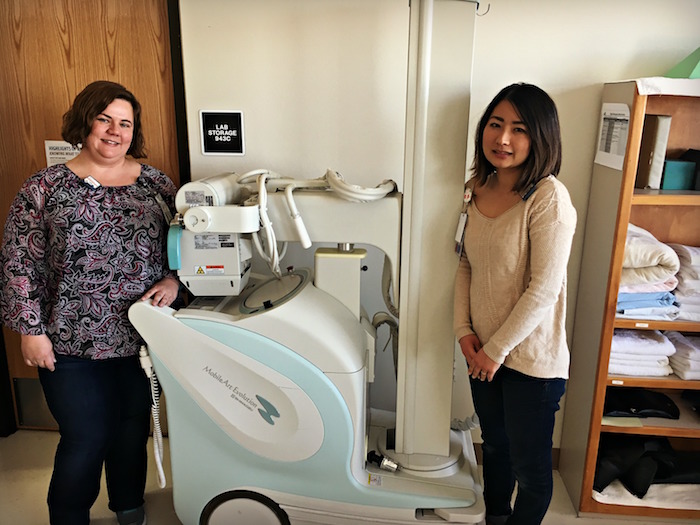 Along with being noticed for their humble character, they are also being noticed for their astounding skills. Two students from the program, Kaori Porter and Debra Vaughn, have been selected by the New Mexico Society of Radiologic Technologist to represent our state at the 2018 ASRT Student Leadership Development Program held in Las Vegas, NV. The ASRT Student Leadership Development Program offers students a chance to get to know the ASRT (American Society of Radiologic Technologist), attend educational sessions, and network with medical imaging and radiation therapy professionals. Only two students from each state are invited to go to the ASRT Student Leadership Development Program every year. This year both of these students were chosen from CCC. Kaori and Debra mutually share their excitement, "We're both so honored to be chosen. We had no idea we were both chosen at first and then when we found out it made it even better."
For more information on CCC's radiologic technology program, please contact program director, Melissa Ham, at 575.769.4997 or melissa.ham@clovis.edu.