Who Knew Education Could be Fun?
Growing up children never really understand why they're required to go to school. In their mind, school days are filled with homework, boring lessons, and the only thing they look forward to is recess. But what if education could be fun? Clovis 5th graders were able to experience the potential for thrill in education on March 8 when a modern bluegrass band from Boston came to town.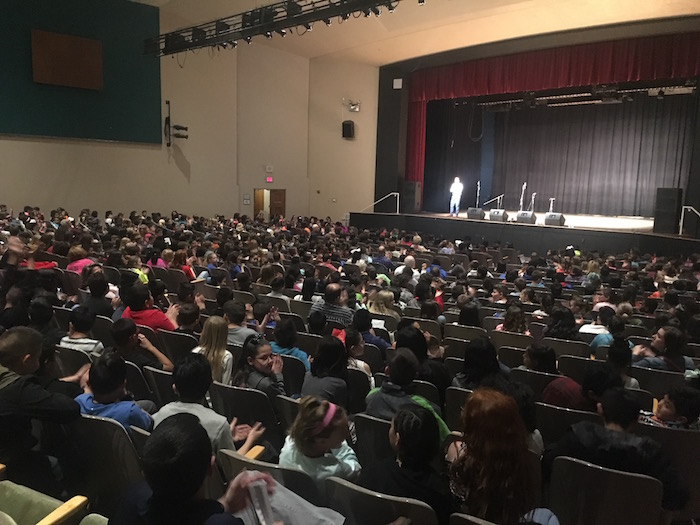 Mile Twelve has quickly been on the rise since their creation in 2014. Soon after they released their first self-titled EP, they performed in various locations throughout the United States, Ireland, Canada, and most recently Australia and New Zealand. Along with releasing their first full length album, Onwards, in 2017 they also received the 2017 Band Momentum Award from the International Bluegrass Music Association, an award for artists who are in the early years of their careers in bluegrass music. With fiddle, guitar, banjo, bass and voices, these skilled musicians – Evan Murphy, Bronwyn Keith-Hynes, Nate Sabat and BB Bowness – create captivating songs and daring instrumental pieces that draw from a diverse set of influences that include bluegrass, jazz, folk, and old-time music.
Mile Twelve played a variety of ballads, ranging from their own original pieces to Alan Jackson's "Ace of Hearts". Nate Sabat, Mile Twelve's bass player, discussed the experience saying, "The main thing we'd want them to take away is that music is fun! Really fun! And that it's okay to have genuine, real fun while also working hard and learning. In educational settings, it seems that those concepts are often divided that recess is play time and class time is hard work. If they can see that music can provide it all it at the same time, then we feel like we've done our job."
Many teachers were enthusiastic about this interactive experience stating YouTube videos that their students are frequently exposed to won't ever compare to the feeling of a live performance. As well as many teachers were grateful that their students had the privilege to experience different types of music as well as a live musical performance. A 5th grade teacher from La Casita Elementary School stated, "The students were engaged and awed by the instruments and the musicians. Many had never heard bluegrass, so the exposure to a different kind of music was priceless!"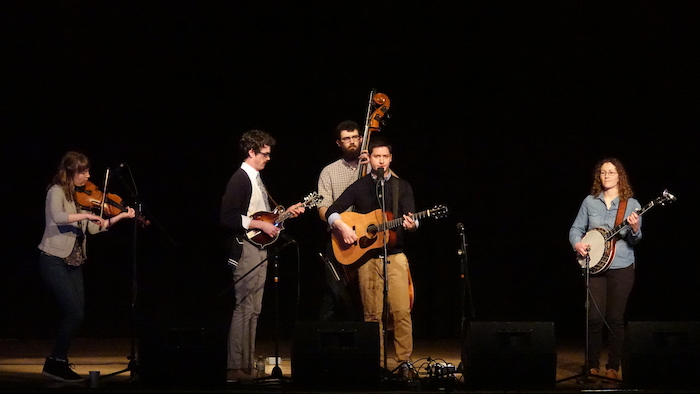 Mile Twelve speaks about what a privilege it was to perform for the children while educating them on music and instruments. "We want them to know that there's something really valuable in being a kid, and in retaining aspects of what it means to be a kid into adulthood. The innate creativity of the human being is present in every child, and so much of the time it is stifled as children grow into young adults. Playing music is a fantastic outlet to maintain, nourish, and share that creativity, while also providing a space to learn discipline and organizational skills."