Clovis Community College Cultural Arts Series Wraps Up the Season with Martha Redbone's "Bone Hill: The Concert"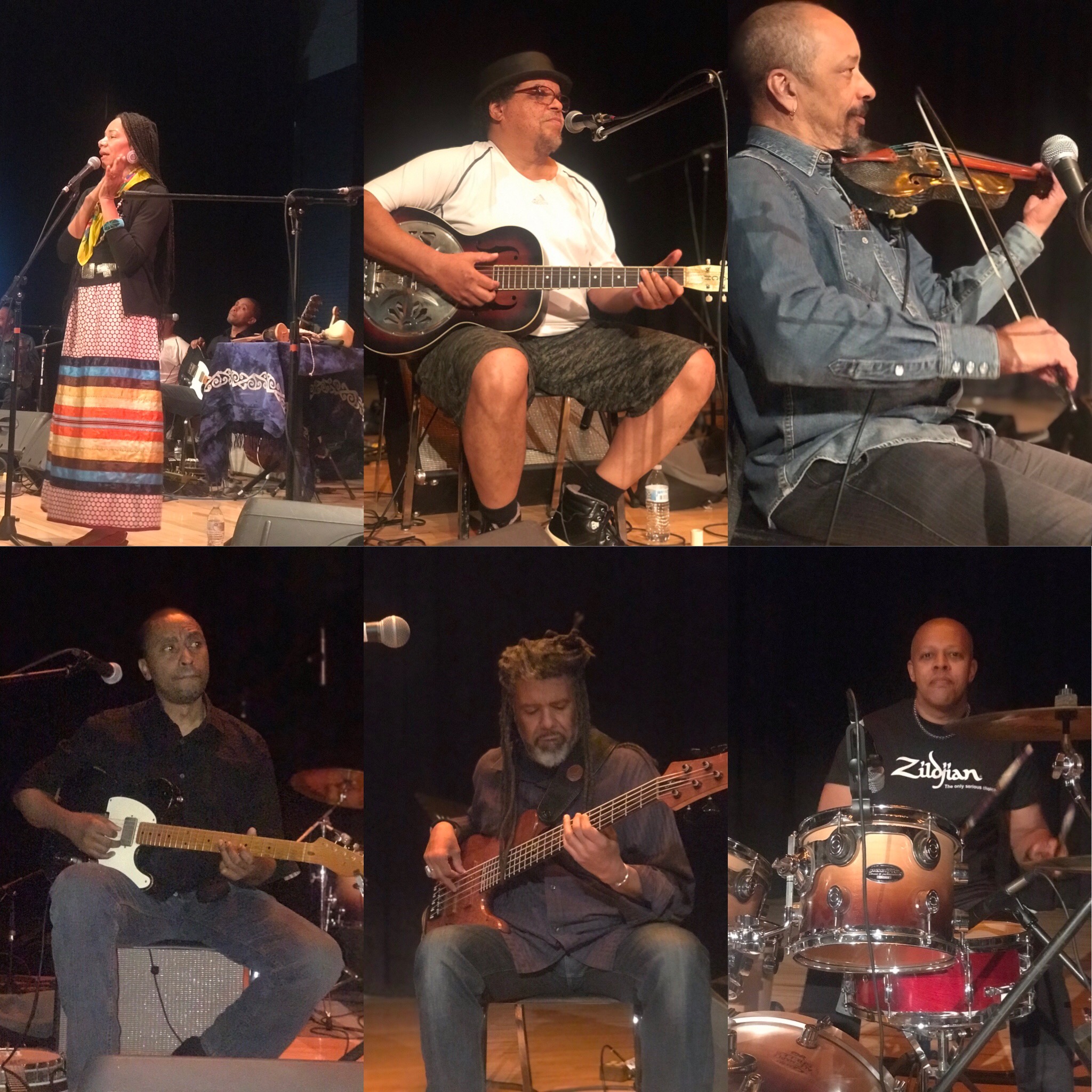 Clovis, New Mexico–As the final performance of the 2018-2019 Cultural Arts Series, Martha Redbone performed "Bone Hill: The Concert" on Thursday, April 25th at 7 PM at Marshall Auditorium (100 Commerce Way). This performance was preceded Thursday afternoon by an outreach performance for the 5th grade students of Clovis, NM.
Martha Redbone is one of today's most vital voices in American Roots music. A multi award-winning musician, the charismatic songstress is celebrated for her tasty gumbo of roots music embodying the folk and mountain blues sounds of her childhood in the Appalachian hills of Kentucky mixed with the eclectic grit of her teenage years in pre-gentrified Brooklyn. With the power of her gospel singing African-American father's voice and the determined spirit of her Cherokee/Shawnee/Choctaw mother, Redbone broadens all boundaries of Americana.
Redbone and her long-term collaborator, pianist Aaron Whitby, are called "the little engine that could" by their "band of NYC's finest blues and jazz musicians" (Larry Blumenthal-Wall Street Journal). "Bone Hill" is a devised, interdisciplinary musical theater work that brings to light an important piece of American history that has never been told. Inspired by the lives of Redbone's family in the hills of coal-mining Appalachia, "Bone Hill" is the journey of a woman, Red, returning to her homeland in Black Mountain and the coalmines of Kentucky where her family has dwelled for centuries. As a contemporary multi-racial Cherokee/Shawnee and African American family, they are permanently bonded to their culture, identity, and the mountain despite its violent past and the ever-changing laws of the land that attempt to extinguish them.

During the outreach performance, students were taught a Southeast "call back" style of music which entails the musician singing a verse or phrase then the audience participating by calling back the same notes of verse or phrase to the stage. The 617 students in attendance were also brought to their feet and taught a Shawnee tribe Indian chant. Students commented:

"I liked it because it was very alive. It gave us a chance to speak."
"I give it 8,000 thumbs up! It had a lot of good music. They were very talented."
Fifth grade teachers commented:
"Great music, I loved the live performance!"
"It allowed them to see a different culture than their own. I was also able to experience a culture different than what I know."
"My students loved the music and the call and response. The benefit of these types of outreach activities, is that students get to experience different musical genres."

That evening's performance, elicited joy, engagement, and an appreciation for American, Indian, and African history. CCC employee Jennifer Bussey commented, "It was a wonderful show with very talented performers and a beautiful story. It was different than the shows we usually see, but I loved it! I learned a history lesson, which I love, along with being entertained by the remarkably talented Martha Redbone! My only wish is that more people here in Clovis would have come out to experience this performance."

This performance was brought to you by Clovis Community College and The Citizens Bank of Clovis. For more information please call 575.769.4031 or visit www.ClovisArts.org.