Family Night at the Interactive Science Museum
June 23, 2017
On Tuesday, June 20, children and families from the community attended family night at Clovis Community College's Interactive Science Museum.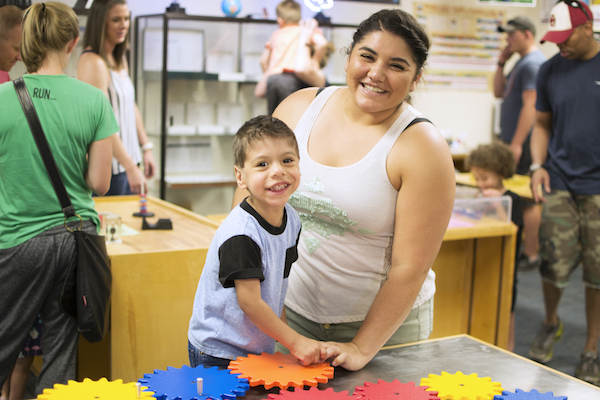 CCC science instructor, Don Scroggins, has put a whole new twist on family night at the interactive science museum. From new hands-on displays to a scavenger hunt fit for a true scientist, Scroggins has opened the museum doors to an educational, explorative realm for children of all ages.
During Tuesday's event, the audience observed as Scroggins demonstrated what magnets do when they react to copper, as well as atmospheric pressure. Scroggins explains that he enjoys demonstrating discrepant events – an event in which you see something surprising and wonder exactly how that specific phenomenon happened. As Scroggins says, "there's no magic here, it's all science!"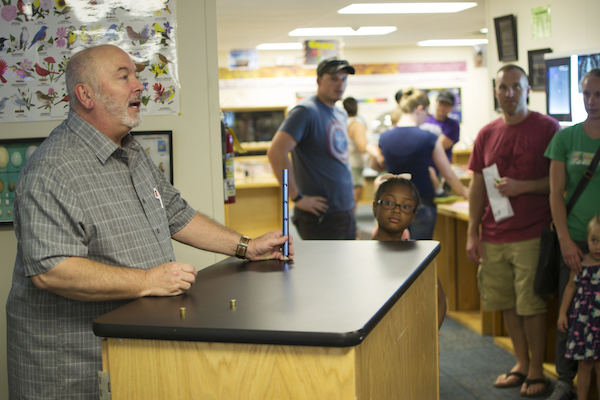 The Interactive Science Museum additionally hosts class field trips and other youth organizations. Family night is free to the public and does not require registration. "The CCC Interactive Science Museum is an excellent way for parents and children to engage in learning about the wide world of science. It offers them the opportunity to discover new interests that may have otherwise gone unnoticed. Visitors get the rare opportunity to actually touch science, literally. The hands-on parts of the museum add depth to their learning and discovery experience," reasons Scroggins. "Everyone is a scientist to some degree and deserves the chance to broaden, deepen, and satisfy their scientific curiosity. We want to help folks accomplish that very thing," he adds.
Join CCC for more exciting demonstrations and science fun at the next family night, scheduled for July 18, at 6:00 pm. For more information, follow Clovis Community College on Facebook or contact Don Scroggins at 575.769.4909.