Clovis Community College
For Immediate Release
PRESS RELEASE
Contact: Kolby Rains, Director of Institutional Advancement
Clovis Community College
417 Schepps Blvd.
Clovis, NM 88101
CCC Early College High School Students Compete in Supercomputing Challenge
In partnership with Clovis Municipal Schools (CMS), Clovis Community College offers its Early College High School program to eligible high school students. Clovis Early College High School (ECHS) is part of CMS, but is housed on Clovis Community College campus. ECHS students earn high school credits and college credits at the same time. The goal for Early College High School students is to earn both a high school diploma and an associate's degree or industry credential simultaneously. These three ECHS students are taking full advantage of their academic opportunities and recently competed in a Supercomputing challenge against other New Mexico students with their project 'Machine Learning in Cancer Treatment: A Computational Method to Compile the Most Practical Treatment. The team members are (left to right) Erynn Vetterly, Tristen Pool and Alexis Brandsma. The team was awarded a Top 6 Finalist Award and the Judge's Award for Machine Learning. For more information on the ECHS program, visit http://www.clovis.edu/cechs/about.aspx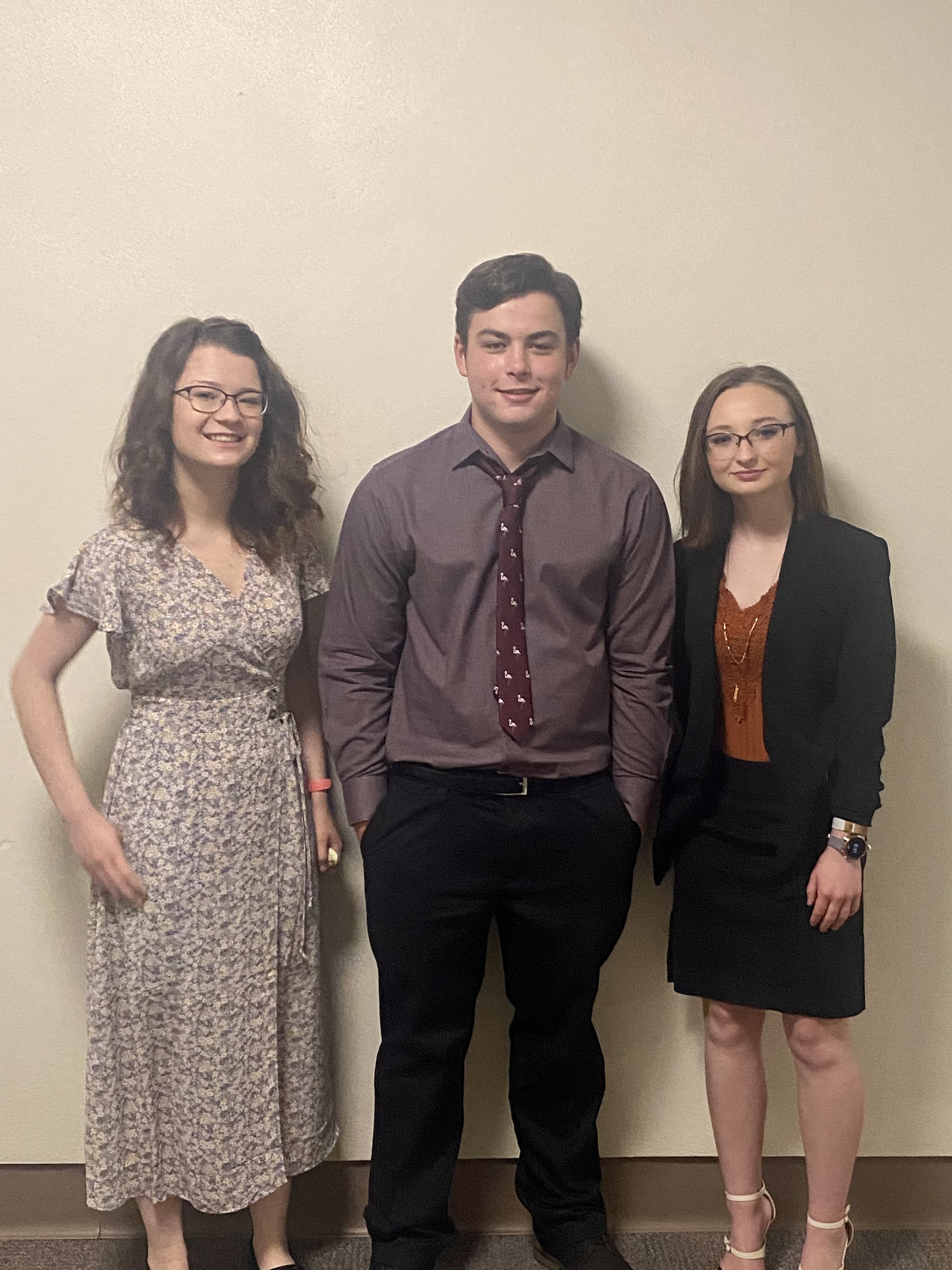 Clovis Community College (CCC) provides high-quality education and training improves the lives of all students and ignites economic vitality in the Eastern New Mexico Region. CCC offers over 66 asso­ciate degree and certificate programs, community development, and customized business training and adult education in face-to-face or online format. Whether the courses on campus or online, they are taught by dedicated and qualified faculty.
###