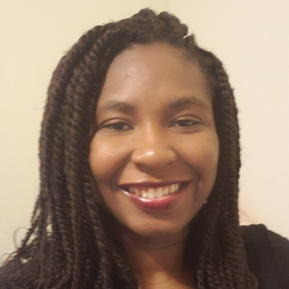 Angeline Dorvil
Hi, my name is Angeline Dorvil. I was born in Haiti and moved to the US when I was 12. I am a graduate student at Eastern New Mexico University in Communication Disorders. I used to live in Philadelphia before moving to Clovis.
I enjoy learning new languages, traveling, and doing community service work. I am planning to learn Russian and Thai languages on my next adventure. I was a member of the Peace Corps and AmeriCorps. I love animals and have my dog here with me named Ben.
I enjoy reading and writing in any language that I am trying to learn, which helps me get different perspectives of the culture.
I am very excited and look forward to helping with any writing issues.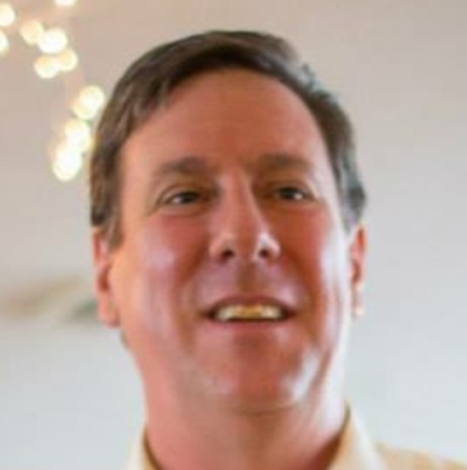 Damon Pearce
Writing has been an important part of my life beginning with reporting for my community, high school and university newspapers many years ago. I grew up in Lamesa, Texas where my high school journalism teacher was a significant influence on my life. I attended Texas Tech University where I majored in journalism and English, graduating in 1986. I worked for a daily newspaper after graduation before my life turned in a new direction and I began work in church ministry. Writing has remained an important part of my occupation, however, preparing messages and studies for my congregations, and working on my graduate degrees. I completed a bachelor's degree in music at Houston Baptist University, and Master's degrees in Divinity and Christian Ministry at Wayland Baptist University. I have enjoyed teaching in the Writing Center at Wayland, and had the opportunity to teach writing in Kenya in 2015. I look forward to helping students at Clovis Community College achieve their very best writing through the campus Writing Center.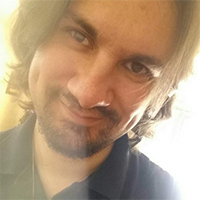 David Brosseau
Locating grammatical errors, diagramming sentences, writing essays — all things that most people hate, but that a nerd like me loves! As a homeschooled kid, one of my favorite workbooks was Editor in Chief®, which honed my skills of detecting and diagnosing errors at a young age. That love continued into college, where I earned my Bachelor of Arts with Honors in the field of English from Wayland Baptist University.
I worked at the WBU Writing Center for five years, assisting both undergrad and masters students. I had the opportunity to work with students from diverse backgrounds, including foreign exchange students from Wayland's Kenya campus as well as students from Latin America, Germany, and Asia. I am delighted to once again offer my services at a writing center! I hope that my experience and my natural passion for writing will enhance the CCC community.
Outside of the writing center, I am a pianist and songwriter, aspiring poet and storyteller; and freelancer for editing, graphic design, and manuscript formatting. But my most important role is husband and father, and I adore my wife, Caitlin, and the five wonderful children we share.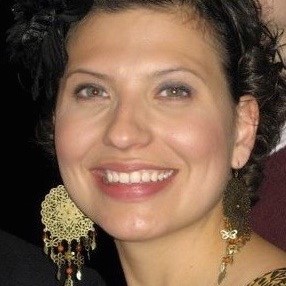 Margaret Johnston
My name is Margaret Johnston and I hail originally from Texas, though as a military spouse, I have had the incredible fortune of living all over the U.S., as well as Asia and Europe. I studied both History and Accounting for my undergrad at Texas State University (it was Southwest Texas way back then), and I received my Master's in International Relations from Troy University. I worked in the accounting field for both corporate firms and NGO's, but I've always had a passion for writing and when we moved to Clovis a few years ago, I finally let that passion convince me to upgrade my hobby to something more serious. I am currently working on a fiction novel as the thesis requirement for the MFA program at the University of Houston Victoria.
I have a husband who is in the Air Force, two teen daughters, a dog, a cat, and a tortoise, because why not? As far as hobbies go, when I am not writing, I am reading! I feel fortunate to work in the Writing Center because it allows me to focus on two activities I enjoy most- writing and helping others.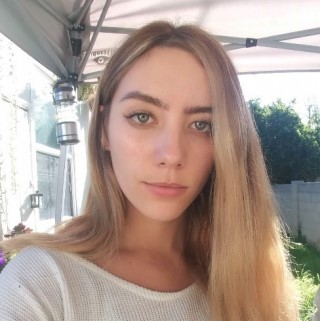 Sarah Glastetter
Hello there, my name is Sarah Glastetter and I am a student here at Clovis Community College and am working on a degree in Electrical Engineering. I have studied at multiple community colleges across the country and am adept in Writing and Algebra. I can help students with essays, formatting, researching topics, proofreading, MLA, APA, and Algebra. I am also very knowledgeable with computers and technology and can help students with any questions they may have relating to computer formatting or general information about how to use computers or calculators. I grew up with a family of teachers and have a drive to see others succeed in their education paths. I look forward to working with you to help you achieve your goals in your courses!