CCC Celebrates Hispanic Heritage Month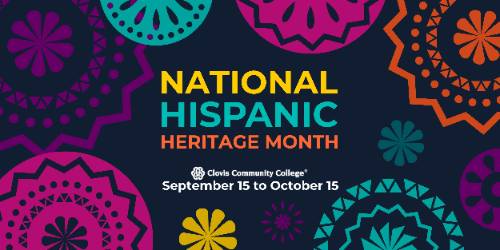 Clovis Community College is proud to be a Hispanic Serving Institution (HSI) that is committed to the critical role of educating and empowering Hispanics. Each year, the Hispanic Association of Colleges and Universities (HACU) calls on HispanicServing Institutions (HSIs) to join in the national observance of HSIs Week. The purpose of HSIs Week is to recognize the 539 HSIs throughout the nation for their work and vital role in expanding educational opportunities for Hispanics. This year, HSIs Week will take place Sept. 14-20, 2020, coinciding with Hispanic Heritage Month. Despite the constraints placed on colleges and universities by COVID-19, campuses across the U.S., including CCC are finding creative ways to celebrate HSIs Week.
We look forward to celebrating this month with you!
Hispanic Heritage Month Features
As Pa House stated, "we may not be celebrating together, but Hispanic Heritage month is alive and well!"
Hispanic Heritage Month 2020
12 Facts About Hispanic Heritage Month
Title V Update- Nancy Meadows, Title V Campus Coordinator
Title V Developing Serving Institutions Individual Grant- Mindy Watson Ed.D, Executive Director, Planning and Sponsored Projects
Week Two Celebratations: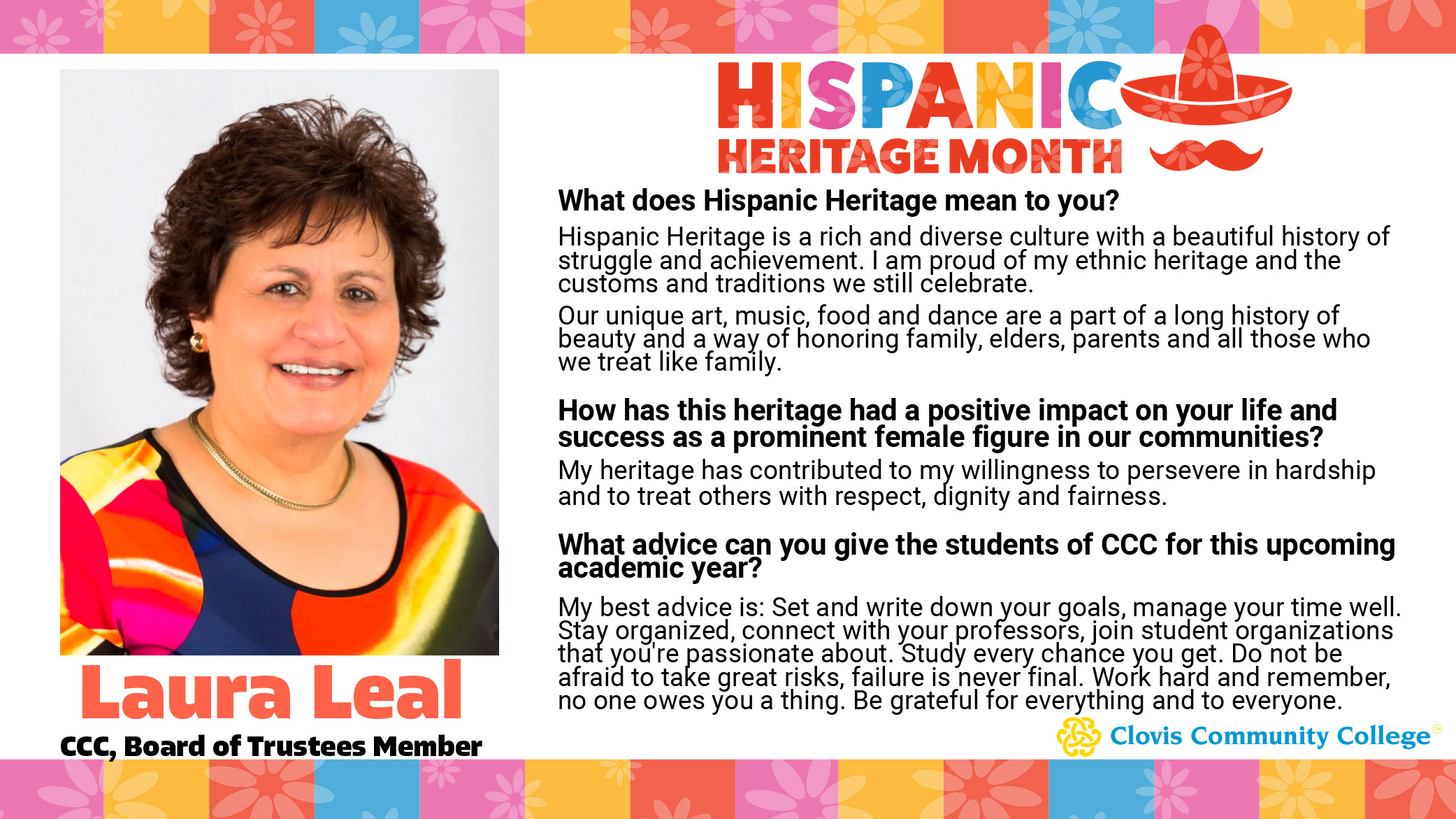 To kickoff week 2 of Hispanic Heritage Month here on campus, we interviewed one of our current Board of Trustees Member and an inspirational figure to the local community, Laura Leal! Thank you for your continued participation and support for CCC Laura.