Open House at Clovis Community College
Clovis Community College will be hosting second in-person open house event on Saturday, July 24th from 10:30am-2:30pm. The open house will take place in the Commons of the main building and following COVID-19 safe protocols based on the current public health order. Prospective students can learn about available programs, meet with CCC faculty and staff, and apply for admission to the college. COVID19 vaccines will be provided to anyone 12 years and older. Sweet Water's will be on location offering food items to all attendees. This is a family-friendly event with activities everyone will enjoy. Join in on the fun and start your education today! For more information contact 575-769-4025 today.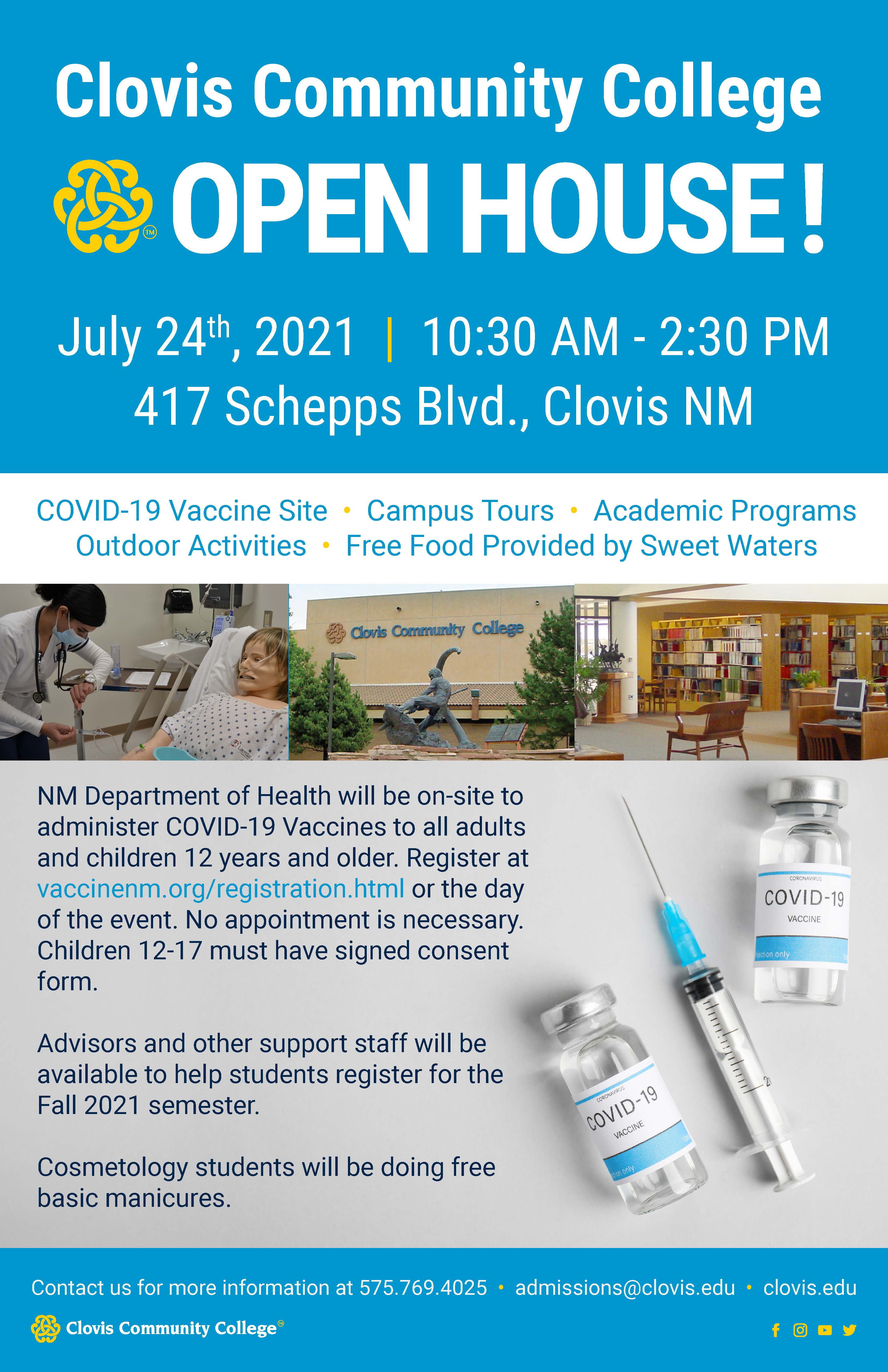 Click the button below to Register for your COVID-19 vaccine.
For the latest information on COVID-19, please click the button below.