Hispanic Heritage Month at Clovis Community College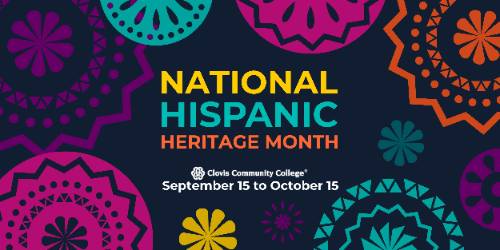 Clovis Community College is proud to be a Hispanic Serving Institution (HSI) that is committed to the critical role of educating and empowering Hispanics.
Fun Facts Regarding Hispanic Heritage Month
The observation started in 1968 as Hispanic Heritage Week under President Lyndon Johnson. It was expanded by President Ronald Reagan in 1988 and enacted into law on Aug. 17 of that year.

Later in 1989, Hispanic Heritage Week was officially expanded to Hispanic Heritage Month by George H.W. Bush, who'd also sponsored the original 1968 bill.

This date was chosen because it coincides with the Independence Day celebrations of five Central American nations—Costa Rica, El Salvador, Guatemala, Honduras and Nicaragua. Mexico also celebrates its independence from Spain on September 16, 1810.
Mexico and Chile celebrate their independence days on Sept. 16 and 18, respectively.
We look forward to celebrating this month with you!
Your latest update from Title V here at CCC
---
Campus Events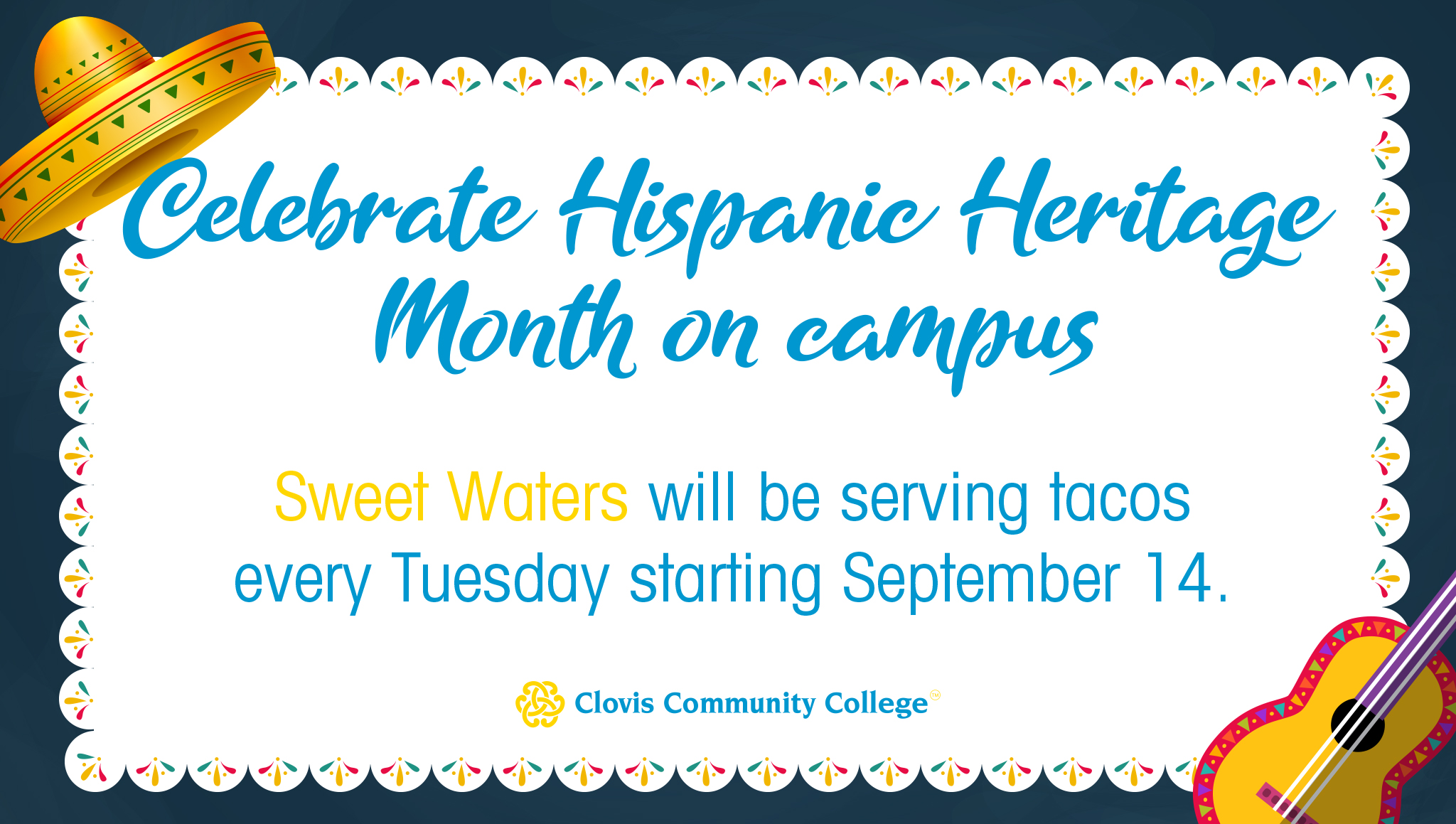 Looking for a great lunch on campus? Sweet Waters will be serving tacos for " Taco Tuesday" each week on campus to help us celebrate Hispanic Heritage Month.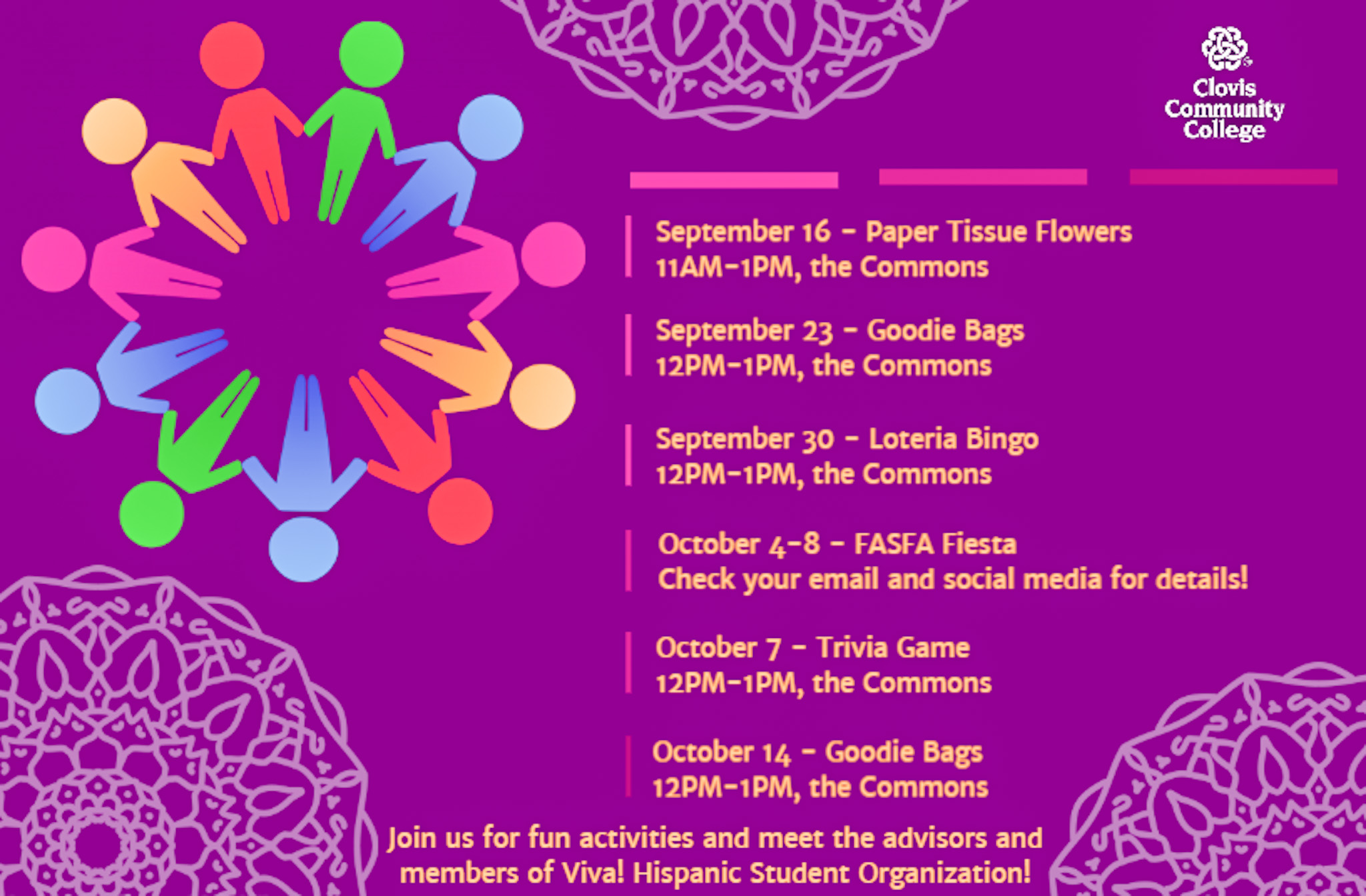 Viva! Hispanic Student Organization will be hosting events all month long in the Commons here on campus. For more information, please contact Sarah Fulmer at 575-769-4085.
---
Loteria Bingo- Hosted by campus student organization, Viva!