Webb Direct 2U
Webb Direct 2U
Suzi Webb
Online at Webbdirect2u.com or Thebowroom.com
575-226-8365 | Portales, NM
"Apparel for everyday wear and play!"
Shop local from your sofa!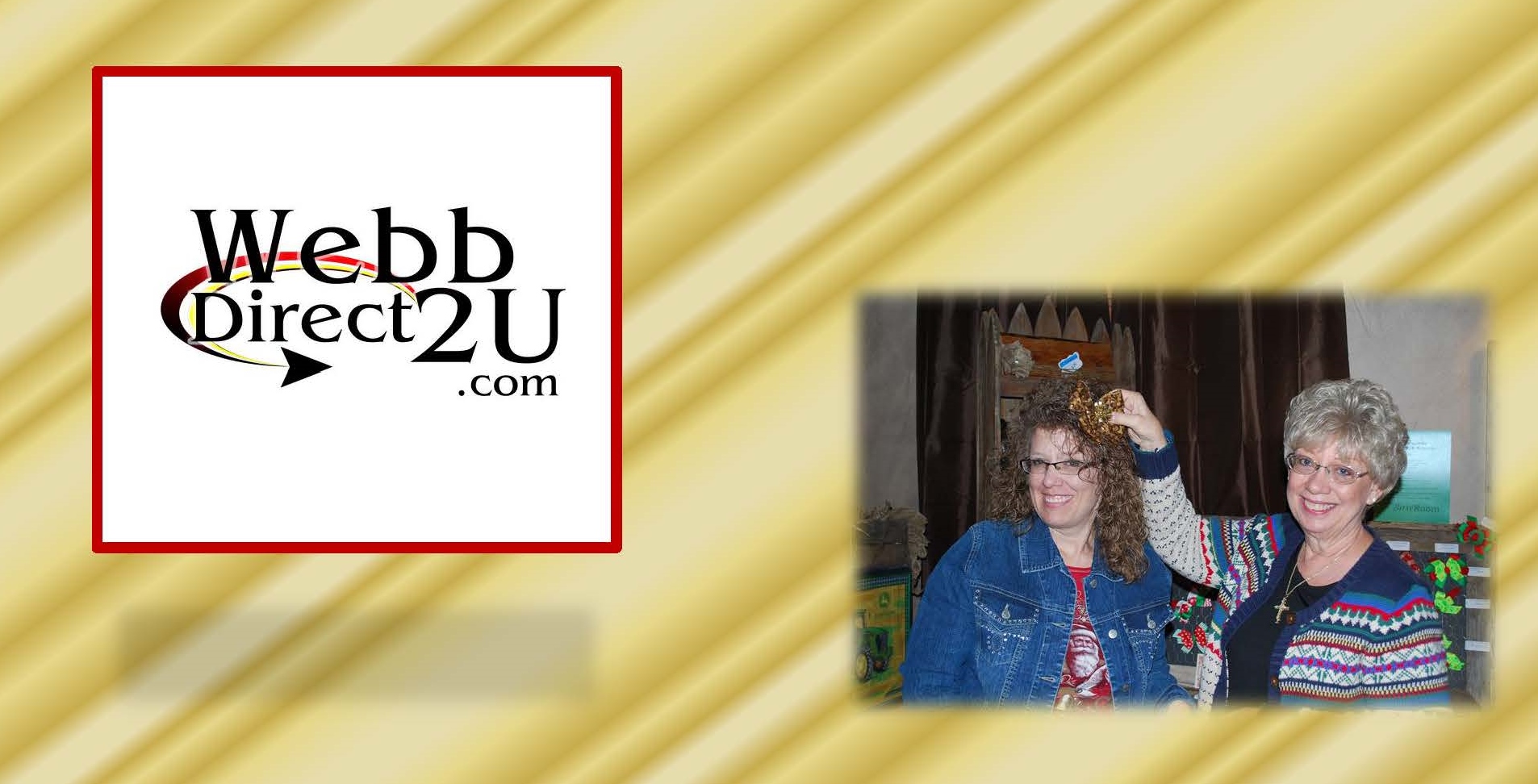 Suzi Webb first started her business as an internet retailer in 2000. This was a challenge because internet retail was only starting to emerge. People at this point had to type in a basic HTML code for product website listings. As her business grew over the years, Suzi opened a store front location in 2004 and since then has expanded her online business to include a personalized retail website as well as product offerings on several national online marketplaces. Over the past 15 years, Suzi has been able to grow her children's clothing store to reach customers all across the world.

Webb Direct 2U provides consumers with a wide array of children's clothing options for casual or formal needs including shoes, handbags and other accessories. According to their website, Webb Direct 2U "offer[s] a wide selection of apparel ranging from newborn to teen sizes. We specialize in formal apparel . . . and accessories of all kinds. We also have apparel for everyday wear and play." Consumers have the opportunity to shop 24/7 via Webb Direct 2U's website and can contact customer service via phone Monday-Friday. This provides consumers convenient shopping but also a personal experience that demonstrates Webb Direct 2U's customer centric focus.

In the spring of 2000, Suzi contacted the NMSBDC at CCC for assistance in starting her business and gleaning a bettering understanding of tax requirements. She worked closely with the SBDC Team to develop a business plan that was very crucial in the early stages of development and procuring a loan to remodel and open her storefront location. The SBDC assisted Suzi in recognizing every aspect of the business from cost of goods to paying taxes. June of 2004 Suzi was awarded the needed loan, and procured the property for this next stage of business. In 2006 the Roosevelt County Chamber awarded the business, the Harley & Faye Borden Award for impacting the community with the renovation of this property. In 2012 Webb Direct 2U was named in the top 25% of all clothing & accessory sales for the Amazon Marketplace.
Over the years the Center has assisted Suzi with business planning, marketing, tax issues, accounting, and specific guidance through meeting unique requirements in with a computerized program as a retailer. Suzi gives the utmost gratitude to the SBDC for the assistance provided. Suzi describes the service she received as "Superior – SBDC (particularly Sandra Taylor-Sawyer)…has been genuinely concerned about the growth and success of my business. They are extremely prompt in responding to questions and seeking solutions that sometimes require you to think outside the box of traditional business practices".

Webb Direct 2 U has grown to a viable business with unique online services and a personal convenient shopping experience for consumers. Their focus for the future is to continue to grow in the online market and reach a wide geographic area through their online services. In the past year, Webb Direct 2U has taken further steps into manufacturing and production of their own line of hair accessories and products. This adventure has been launched at the website TheBowRoom.com. Webb Direct 2U will continue to focus on customer wants and needs and revise their business practices and policies to remain competitive and effective in the ever changing online business environment.