El Caporal Western Wear, LLC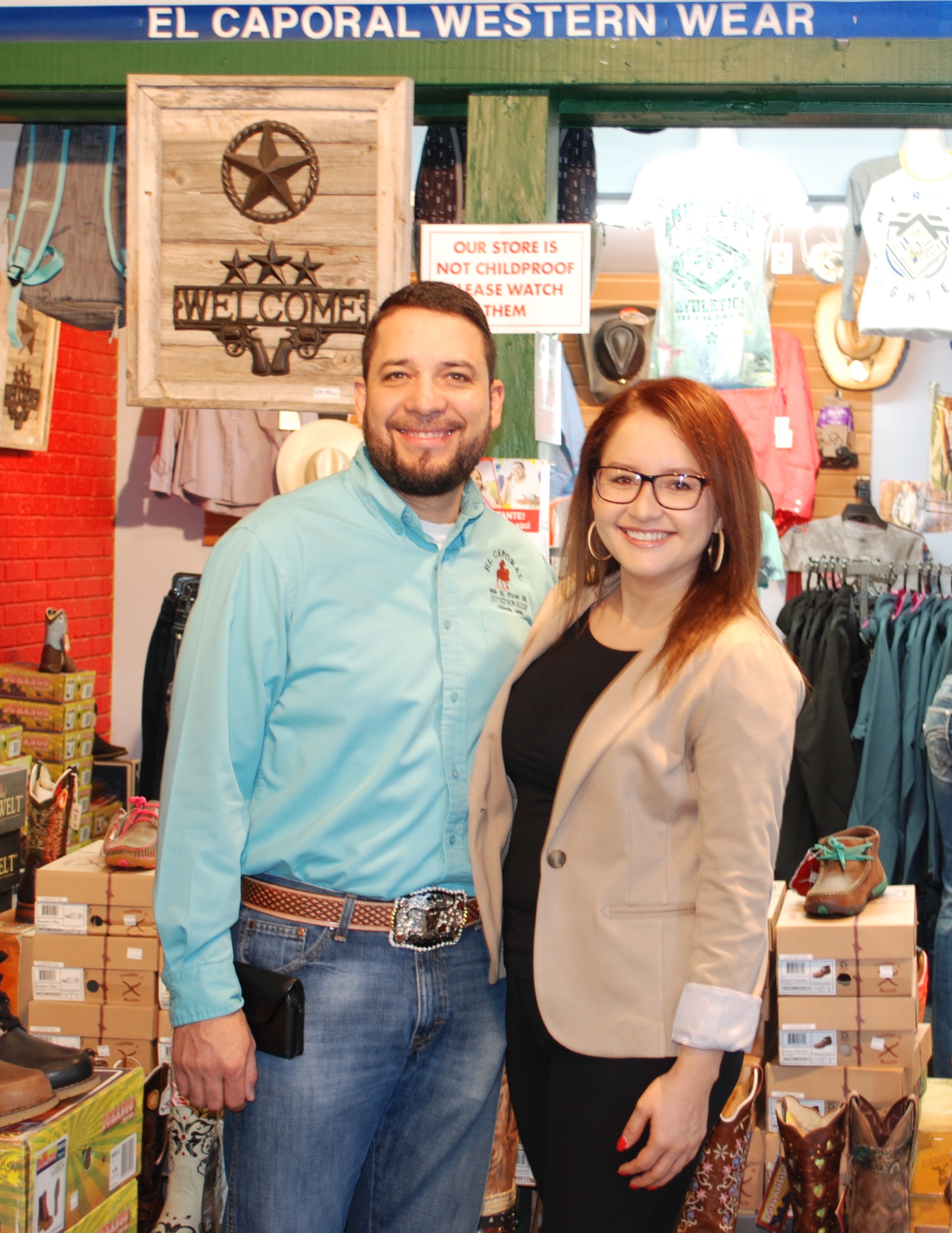 From boots to shirts and everything in between, "Today's Modern Cowboy" is ready for work or play.
After visiting El Caporal Western Wear, LLC, it is clear to see that owners Jesus and Martha Hinojos are the true definition of entrepreneurs. Since their relationship began with the Small Business Development Center in 2007, they have started four businesses in eastern New Mexico and west Texas.
Because clothes are a major need for the population in this area, Jesus and Martha saw a niche opportunity in the western wear retail clothing market with a specific focus to the Hispanic cowboy and cowgirl. With Jesus' vast background in retail and ample resources to begin a life dream of becoming a business owner, his relationship with the Small Business Development Center at Clovis Community College began. He started by attending several seminars and workshops to increase his business knowledge.
Within a year of working on his business plan, Jesus successfully opened his doors. Jesus expanded his product line to include small selected food items, calling cards and cell phone plans. In 2012, Mr. Hinojos decided to seek financing to purchase the building where his business was operating. SBDC provided assistance in developing his financing proposal and the Bank of Clovis provided the financing needed to move his business to the next level.
In 2012, the Hinojos' decided to open a cell phone retail store in the Portales service area and again, reached out to the SBDC for assistance. Martha attended several seminars and workshops to build her knowledge of the business side of ownership. A plan was created and the Hinojos' successfully opened their second business Clovis Wireless, LLC dba Tex-Mex Communications.
"The whole staff is very helpful, friendly and informative…very attentive", said Jesus Hinojos, Owner and President of El Caporal Western Wear.
The Hinojos' plan for the future is to expand the western store and continue the operation of the cell phone stores.
Visit our El Caporal Western Wear, LLC store at 802 E. 1st Street, Clovis, NM 88101. Click the button below to visit our website page: